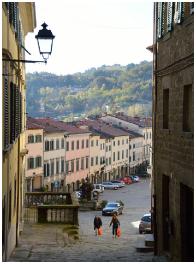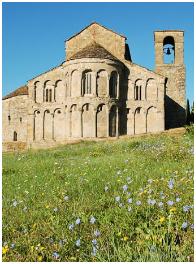 Biographies
Valerie. Girard
studied at the American Opera Center of the Juilliard School as well as Italian belcanto and verismo opera with Luigi Ricci in Rome. She has performed with the New York City Opera and Wolf Trap Festival and has had an extensive performing career in major European theaters and concert halls with conductors such as: Leonard Bernstein, Sergiu Commissiona, Armin Jordan, Imre Pallo, Donald Runnicles, Nello Santi, Peter Schneider, and Stefan Soltesz. She has given solo-recitals in New York, Chicago, Detroit, Florence, and in many large cities in Germany. She also performed as soloist with chamber music ensembles. (among others with the Lincoln Center Chamber Ensemble in New York). She is the creator and artistic director of "Camerata di Colombaia", a summer music festival in the mountains near Florence, Italy, and has taught vocal technique and its application in repertoire privately in the USA, Germany and Italy, as well as on the faculty of the University of Koblenz, Germany.

James Gray
Pianist/Conductor, studied at the Royal Academy of Music in London where he specialized in piano accompaniment and was répétiteur for the opera class.
He was guest director of the Prague Madrigalists before working at the Nationaltheater in Mannheim, Germany. His subsequent move to Italy reflected his growing interest in Italian baroque music with recordings including: Domenico Scarlatti 'Unpublished Cantatas'; Monteverdi 'Lamento d'Arianna' and other works ('Grand Prix' Académie du Disque Français) and Benedetto Marcello 'Unpublished Vocal Works'. He is co-founder of the youth orchestra "L'Orchestra Sinfonica di Firenze", was head of vocal studies at the "Istituto Diocesano di Musica Sacra" and pursues an active career as collaborative pianist in Chamber Music, Art Song and Lieder, with a special interest in 20th Century English Song and French Mélodie. In the latter he was assistant to Suzanne Danco for 10 years. In music theatre, James Gray has also directed a wide range of styles from opera and operetta to musicals as well as modern opera.
Course overview
The renowned American soprano Valerie Girard will give masterclasses together with James Gray and Marioara Trifan in the medieval town of Stia in the Casentino Valley in Tuscany. Masterclasses will be conducted in vocal technique and vocal repertoire as well as private voice lessons and individual coaching. The program will culminate with a piano/vocal recital and a festival concert.

Coaching in French Melodie, German Lieder, Italian, Spanish and English song be available as well as appropriate operatic and oratorio repertoire. Master classes will be held in English. Language of private instruction available in English, French, German, Spanish and Italian. Non-active participants are also welcome.
Course fee and accommodation
The course fee for active participants is €750 (which includes a professional video-recording of the final concert and transportation to and from Romena). Fee for non-active participants is €200.

Accomodations are not included in the fee, but can be arranged in affordable housing in apartments shared with other students nearby. There are lovely cafés, restaurants and shops also within walking distance, as well as swimming in the Arno at the municipal park (Parco del Canto alla Rana). Free Wi-Fi is offered in several of the cafes.
Family or friends traveling to Stia may also consider renting a cottage by the Castello di Porciano. Private tours of Florence can also be arranged with Out & About Florence and Tuscany Valley Tours.
Application/Auditions
An initial selection for active participants will be made on the basis of the candidate's CV and a demo-cassette, CD, DAT recording, or link to YouTube or other online source. Works chosen should be from the classical vocal repertoire (opera, oratorio, art-song). Those who wish to be a non-active participant do not need to submit any audio material. Please include your personal details, a short biography, photo and a list of repertoire you would like to work on during the course. Application Form
Payment
Payment for the course can be made by PayPal, postal money order or bank draft. For further information and questions email girardval@gmail.com
Non-Refundable Registration Fee €50





Active Participant Fee
€750





Non-Active Participant Fee
€200




Master classes, Voice lessons, Coaching, Performance
Date: July 3 - 13, 2020
Location: Musicaint – Scuola di Musica - Via del Vecchio Municipio 1, 52015 Pratovecchio/Stia (AR)
Non-Refundable Registration Fee: €50
(Early registration is recommended to secure your place in the course!)
Send your application with materials to: Email: girardval@gmail.com
If you prefer to send your materials or payments with postal mail,
please send an email to Ms. Girard and the mailing address will be provided.
Sponsored by the Musicaint Scuola di Musica Intercomunale del Casentino - www.musicaint.it